Auxiliary brake likes the disc brake device on car, it adjusts the brake distance and make brake softly in case the escalator run in opposite direction.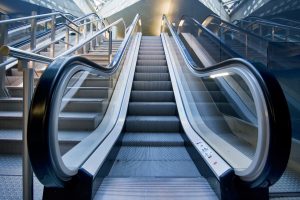 Intermittent operation (Automatic start / stop)
Light sensors are installed in the panel of escalator(moving walk) entrances, when no passengers take the escalator (moving walk) in certain time, it will stop automatically to save energy.
Usually there are three heating devices installed in each escalator, the upper, middle and bottom. The upper one is installed near the motor to heat the motor room, the middle one is installed in the middle of escalator and the bottom one is stalled in the bottom motor room to heat whole escalator.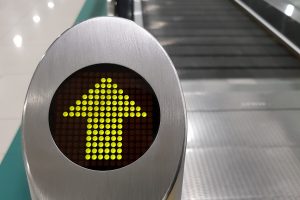 Running direction indication
It shows the escalators (moving walk) running direction, so that it can remind the passengers to note the escalator running direction to ensure the security for passengers.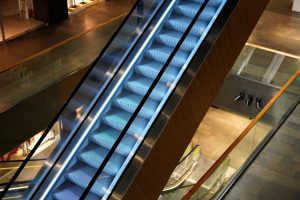 Green light comes out from the space between engaged teeth of two neighbouring steps to remind passengers to note the horizontal steps both at entrance/exit sides, increasing the security for passengers.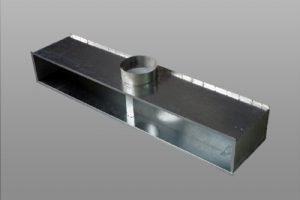 Oil-water separator (for outdoor type)
It sparates the escalator oil and water, exhausts the rain water and cleans the oil spot regularly for environment protection purpose.